1 tag
"I might have been born at night, but I wasn't born last night."
– Mom
Ten Relationship Words That Aren't Translatable...
Mamihlapinatapei (Yagan, an indigenous language of Tierra del Fuego): The wordless yet meaningful look shared by two people who desire to initiate something, but are both reluctant to start.
Yuanfen (Chinese): A relationship by fate or destiny. This is a complex concept. It draws on principles of predetermination in Chinese culture, which dictate relationships, encounters and affinities, mostly among lovers and friends.
Cafuné (Brazilian Portuguese): The act of tenderly running your fingers through someone's hair.
Retrouvailles (French): The happiness of meeting again after a long time.
Ilunga (Bantu): A person who is willing to forgive abuse the first time; tolerate it the second time, but never a third time.
La Douleur Exquise (French): The heart-wrenching pain of wanting someone you can't have.
Koi No Yokan (Japanese): The sense upon first meeting a person that the two of you are going to fall into love.
Ya'aburnee (Arabic): "You bury me." It's a declaration of one's hope that they'll die before another person, because of how difficult it would be to live without them.
Forelsket: (Norwegian): The euphoria you experience when you're first falling in love.
Saudade (Portuguese): The feeling of longing for someone that you love and is lost. Another linguist describes it as a "vague and constant desire for something that does not and probably cannot exist."
2 tags
Christmas in Harlem - Kanye West ft CyHi Da...
Innocence Lost.
Nothing is quite the same after that.
3 tags
" Because I can't entertain you. I got...
1 tag
Let me re-find myself.
In a world that's constantly changing it's easy to get lost.
I fell the fuck off.
Sorry. I'm making a comeback.
3 tags
"Gotta love that afro hairdo" 
I want a good fiction book to read. Any...
1 tag
3 tags
"If you want to lie you have to be twice as smart. You have to be smart enough to..."
– My father once told me.  No one's that smart. 
4 tags
I cannot stand bitch ass niggas
man up. 
3 tags
Crush
A crush is very similar to a cold in that you can feel it coming on and once you've caught it that's it. It can be contagious or simply repelling. But rest assured, one day you'll wake up and just be over it. 
2 tags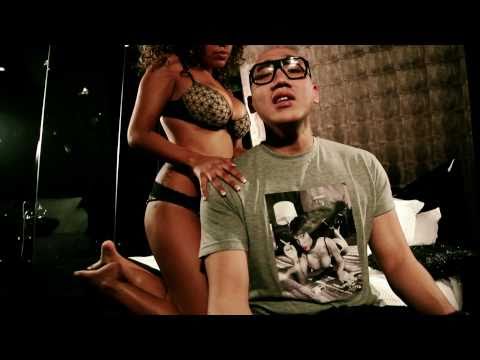 2 tags
Something's Got A Hold On Me - Etta James  ...
2 tags
Sometimes you just have to be satisfied with the...
They won't always reward you for it. 
When a girl from high school unfriends me on...
butitsonsale: When I see them in person, I'm like…
post graduation salary
cometomymellon:
5 tags
Quit Gawking
A few of my friends and I started a new blog about politics, current events, and social issues!  Indifference is Illness http://www.quitgawking.com/
I love you.
There are a lot of people that I love who I never tell. I hope my actions speak louder than my words.
3 tags
It will all work out eventually, if I don't go and fuck it up first. Sometimes you just have to take a step back and let things happen.
2 tags
I don't have time for this.
literally. 
Just a peek...: i never knew about the dark skin /... →
marfmellow: prescribemydrug: until i was an adult. isn't that crazy? thank the lord tho cause who knows how i would feel about myself if i had. it urks me to see people talking about skin tone likes it a whole different race of people. ive never known so many people who base the essence of a person… that shit is for the birds, people are just people.  as we are different, we're not really...
Yourself.
oneofthemohicans: Think for Yourself Live for Yourself Love Yourself Hate Yourself Know Yourself Just be Yourself Everything else will follow…
The Y O D E R S Tale: Sticky Bun Breakfast Ring →
yoders: Here's what you'll need: 2 small tubes refrigerator buttermilk biscuits OR 1 tube Pillsbury Grands buttermilk biscuits 3 Tbsp. butter or margarine, melted 1/2 C. pancake syrup 1/3 C. packed brown sugar 1/2 tsp. cinnamon 1/4 C. chopped pecans, opt. 1/4 C. chopped almonds, opt. …
Getting Dressed
Sometimes I just randomly envision an outfit and BAM. #swag.  Other times it's like… "ugh, did they cut you lights off?"  Oh well, you gotta try experiment with style. It doesn't always work.